Champion Metal Supply panels are elegant and built-to-last. Our panel offerings include: AG panels, R panels, and standing seam panels. Built from a 26 and 29 gauge steel with a variety of color options. 
Our premium panels are backed by a 40 year warranty. All of our panels are sturdy, economical, and aesthetic. Why wait? Get your superior panels now!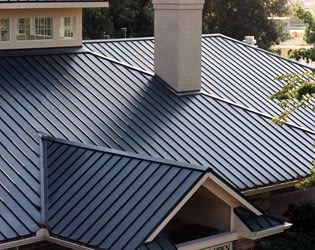 Champion Metal is the Midwest Leader of Metal Roofing and Siding! We Make Metal Easy!
A durable, economical roofing solution for agricultural, commercial and residential projects. This type panel is weather-resistant to increase the life of your roof.
A wide panel for walls and roofs. This type of panel is primarily used for commercial projects.
Standing Seam Metal Panel
One of the most durable, weatherproof roofing systems available. This type of panel has sleek and modern look as well as a weather tight material.
Metal Panel Color options
Standard Ag Panel, R Panel and Standing Seam Available
Colors Shown may vary slightly from actual paint
All Colors meet Energy Star Requirements for steep slope roofs
This is a type of rolling that involves continuous bending of a long strip of sheet metal. The sheet passes through sets of rolls that each perform an incremental part of the bend until the desired cross-section is obtained.
We have a wide range of trim products in stock and we can customize trim for your specific project
Call Us Today To Request Your Free Quote
Looking for a new metal roof or siding?
Fill out the form or contact from any of the methods below!
 We pride ourselves on being one of the best Metal Roofing Suppliers in the Midwest!