Champion Metal Supply is the Midwest's Premier Metal Roofing and Siding company. We are a metal roll forming, metal trim and building supplies company.  We dedicate our focus on service and quality, which allows us to offer the highest quality of steel and supplies in the industry. Currently we serve a variety of customers including: Lumber Yards, Contractors and Retail customers.
We are one of the ONLY suppliers of Perma-Mag! A new metal material that is sweeping the country by storm!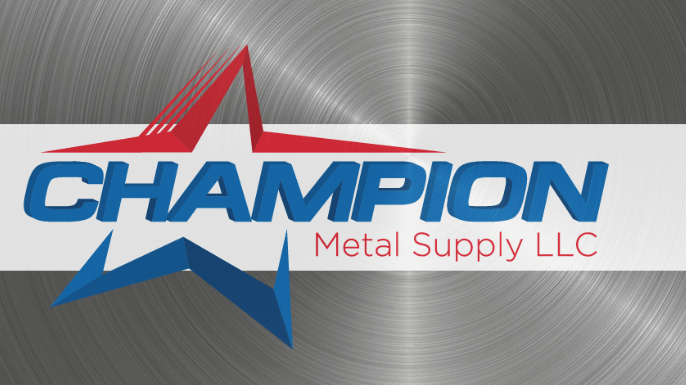 Service
Champion Metal Supply is a manufacturing and supply company for both residential and commercial metal roofing and siding products. We have constructed our company on the founding principles of service and customer satisfaction. With is in mind we have dedicated ourselves to offer the most expedient delivery available coupled with hard work and dedication in the manufacturing process to ensure that our customers are serviced above their satisfaction.



Quality
Champion Metal Supply is dedicated to providing the end consumer with the highest grade of metal and accessories that the market has to offer. We are constantly listening for feedback from our customers on the quality of the products that we offer as well as the efficiency of installation. We define customer satisfaction as a long term commitment, so by offering the highest quality products we are confident that whether your are buying products from us as a wholesaler, a contractor, or as a do-it-yourselfer , your reputation will be as well protected as ours.

Value
Champion Metal Supply's goal is to make your project a success. There is an old saying "you are never going to be truly successful until you help make those you work with successful" How we do that is to provide your company the best possible products, with the highest service standards, at a price that creates the most value in the industry, to every customer.





A major difference between us and some of our competitors is that we are owner operated. We offer Ag panel, R panel and Standing Seam panels. We also offer PERMA-MAG METAL!
We also offer building supplies to help complete the look of your building. Our available supplies will also help protect and reinforce the structure of your building.
Contact Us Today To Get A Free Quote On Your Next Metal Roof Or Siding!
Call Us Today To Request Your Free Quote
Looking for a new metal roof or siding?
Fill out the form or contact from any of the methods below!
 We pride ourselves on being one of the best Metal Roofing Suppliers in the Midwest!